The Cloth Nappy Box has all the Cloth Nappies Needed From Birth to Toilet Training
Let be upfront. Changing nappies can be a crap job. It does not matter what nappy you choose. You are going to have to clean a poo covered bum many times. Inside this box are all the cloth nappies you will use from newborn until your baby is toilet trained. You will save money, help the environment and have a soft, super-absorbent leak-free cloth nappy on your baby's precious skin.
The Newborn Stage
You will change over 1000 nappies in the first three months.
Because newborn babies arrive in all different sizes, you need nappies sized for newborns.
Bambams are a fitted nappy, so you do not have to master folding them. You put them on like a disposable. They have soft elastic in the right spots to keep everything contained. They are done up with a Snappi, so no messing around with pins. Then you put a double gusseted cover on to keep everything contained.
Even if it's coming at 90 kph. (I am guessing at the speed, but sometimes I hear a sonic boom.)
Bambams are bullet proof against leaks and so gentle on baby's skin.
Remember, many of those changes are in the middle of the nightmare, I mean night.
Infant To Toilet Training
The Candie cloth nappy will take you to the end of your baby needing a cloth nappy.
It is a busy time for your baby. They cover a lot of milestones. The Candie goes through these stages, keeping your baby dry, happy and leak-free.
Candie's will grow with your baby and because of its unique side snapping system, you do not have to fiddle with rise snaps. The cloth nappy comes apart for quick washing, the boosters can be dried in a dryer if needed, while the shell with dry quickly on the line.
Two rows of snaps help you get a great comfortable fit around the tummy and legs because they can be adjusted separately.
The Bubblebubs Candie cloth nappy is Australia's most awarded cloth nappy.
Give the gift that gives back for 2 years

Longer if they have more than one baby. They make the perfect gift for expecting mum's and dads.

We make all the cloth nappies we sell

Baby will be kept dry and comfortable thanks to our innovative specially milled bamboo and hemp tri-fold design.

Australia's most awarded cloth nappies

We're one of Australia's leading designer cloth nappy suppliers to parents and retailers since 2004.

Machine Washable

Use your own washing machine to wash your own nappies with the same detergent you are using now.

Just like any other heavy dirty clothes, you just need to pre-wash.
Save $$$
You will save thousands on disposable nappies from the time they're born to toilet training by using the cloth nappies in this box.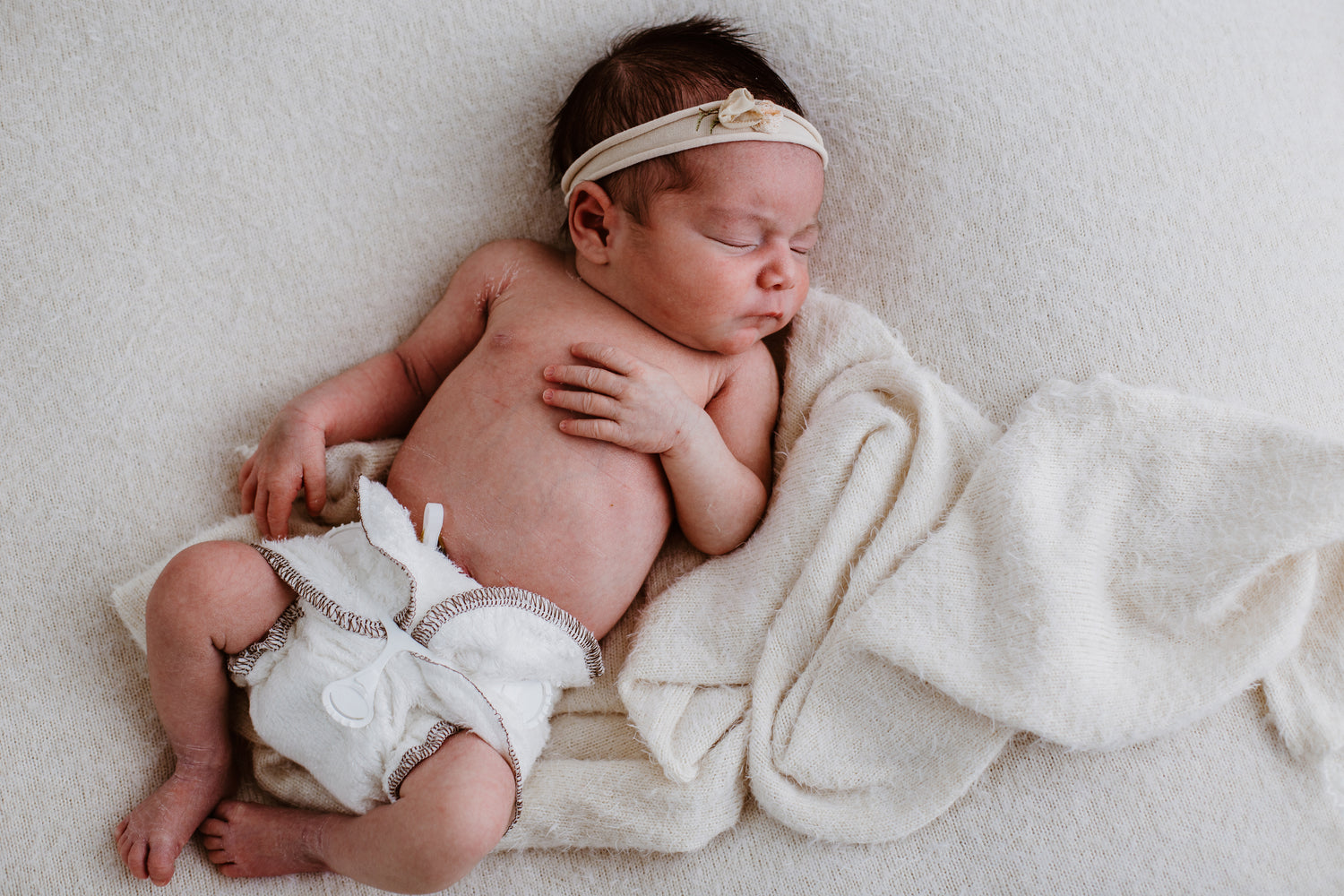 No Folding
The Bambam is a fitted cloth nappy.
It's a shaped cloth nappy that is easy to put on and has soft elastic around the legs and waist to keep everything in. Just grab the nappy out of the draw pop the booster in and you are good to go.
No folding, pinning and no mess.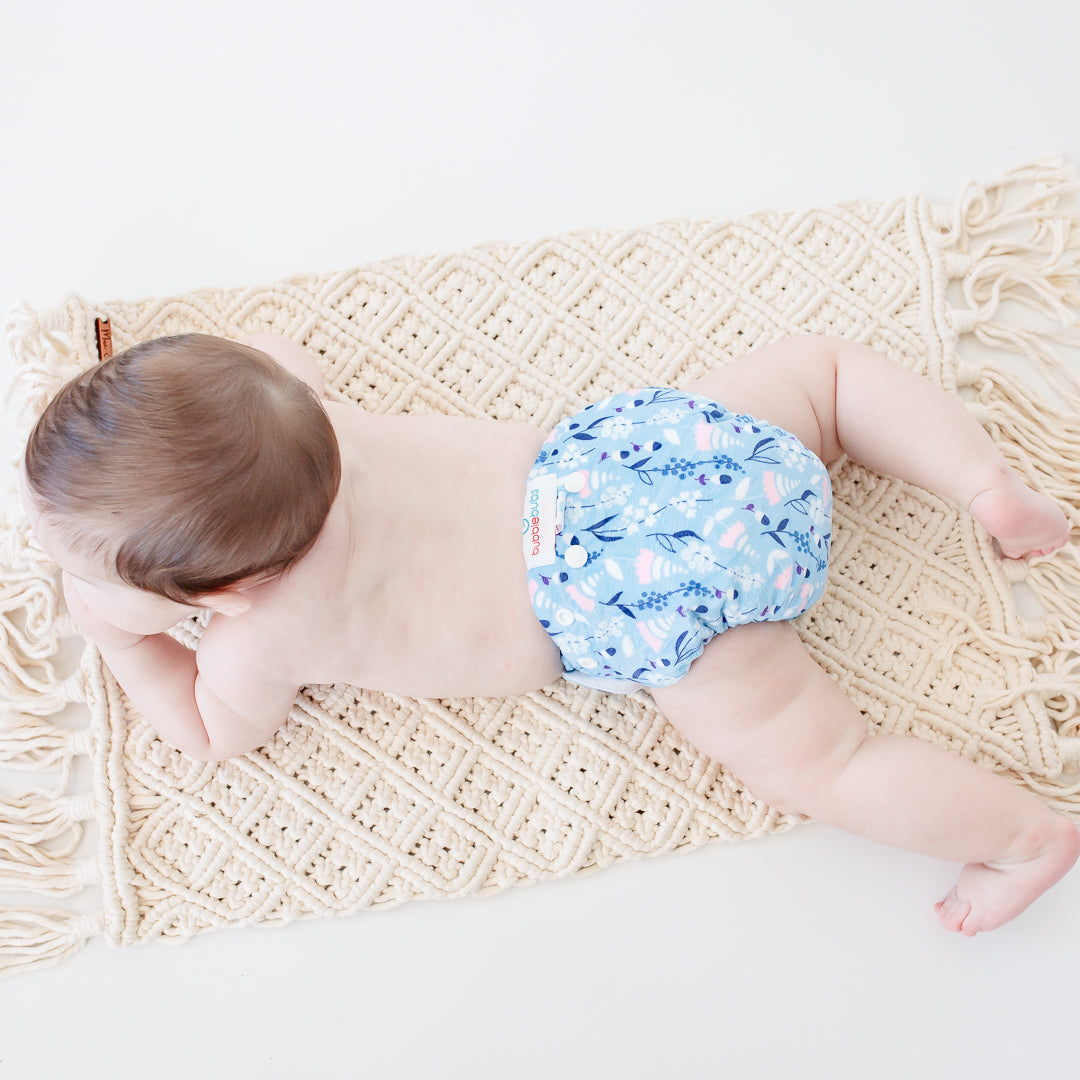 Toilet Train Faster
Cloth nappies are proven to develop your child's toilet training skills faster than disposable nappies.
The stay dry liner keep baby dry but your child feels wet when they pee. This is important feedback.
So pull-ups and other transition disposable products are not needed, so you save even more money.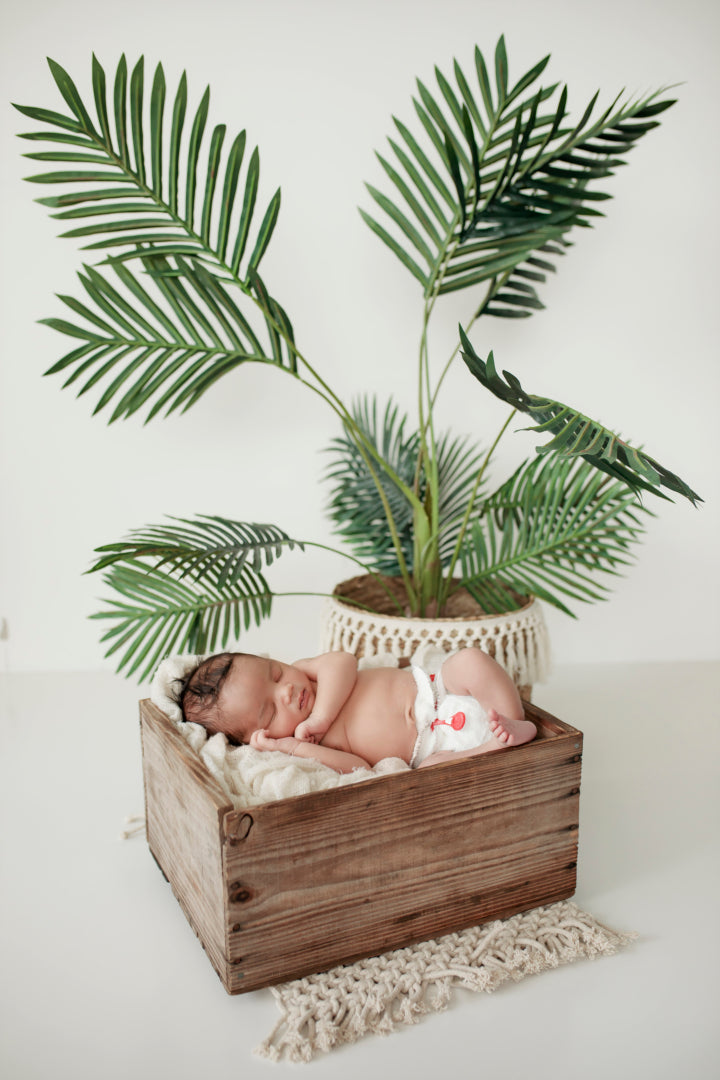 Makes Middle Of The Night Changes Less Stressful
Changing nappies in the middle of the night is something we get used to.
Because the Bambam is a fitted nappy, you do not have to fold them before you use them. Just take it out of the draw, pop it on, do it up with a Snappi and then the cover.
Babies at this age do not move around much, so putting a nappy on is easy.
Soon you will do it in your sleep.
You will not be filling your bin every week
You'll be reducing landfill and creating a better, cleaner world for your child's future.
Just using one cloth nappy a day stops 900 disposables going into landfill.
You'll have a range of easy fit, snug fitting nappies you can use again and again.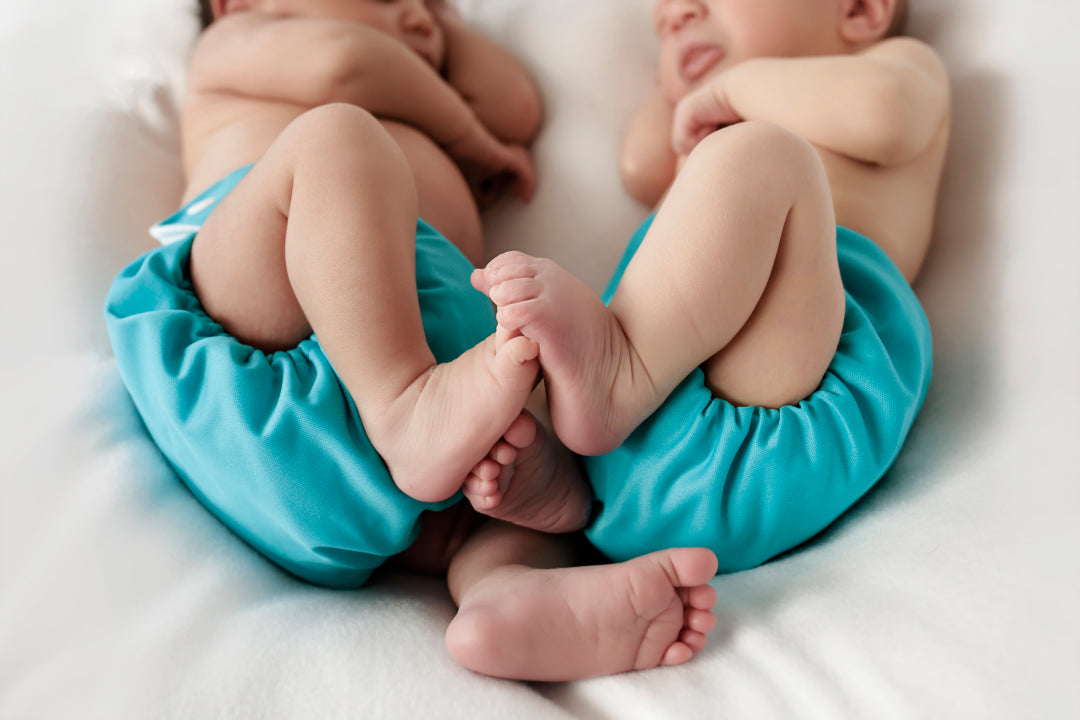 100% Australian Owned
Just like you, we wanted to save money and help the environment. So on a kitchen table 18years ago, we were born.
You'll save a lot of your precious time and thousands of dollars a year on nappy costs, just like we set out to do. You will save even more when you use them on all your babies.
Yes, they are that well made.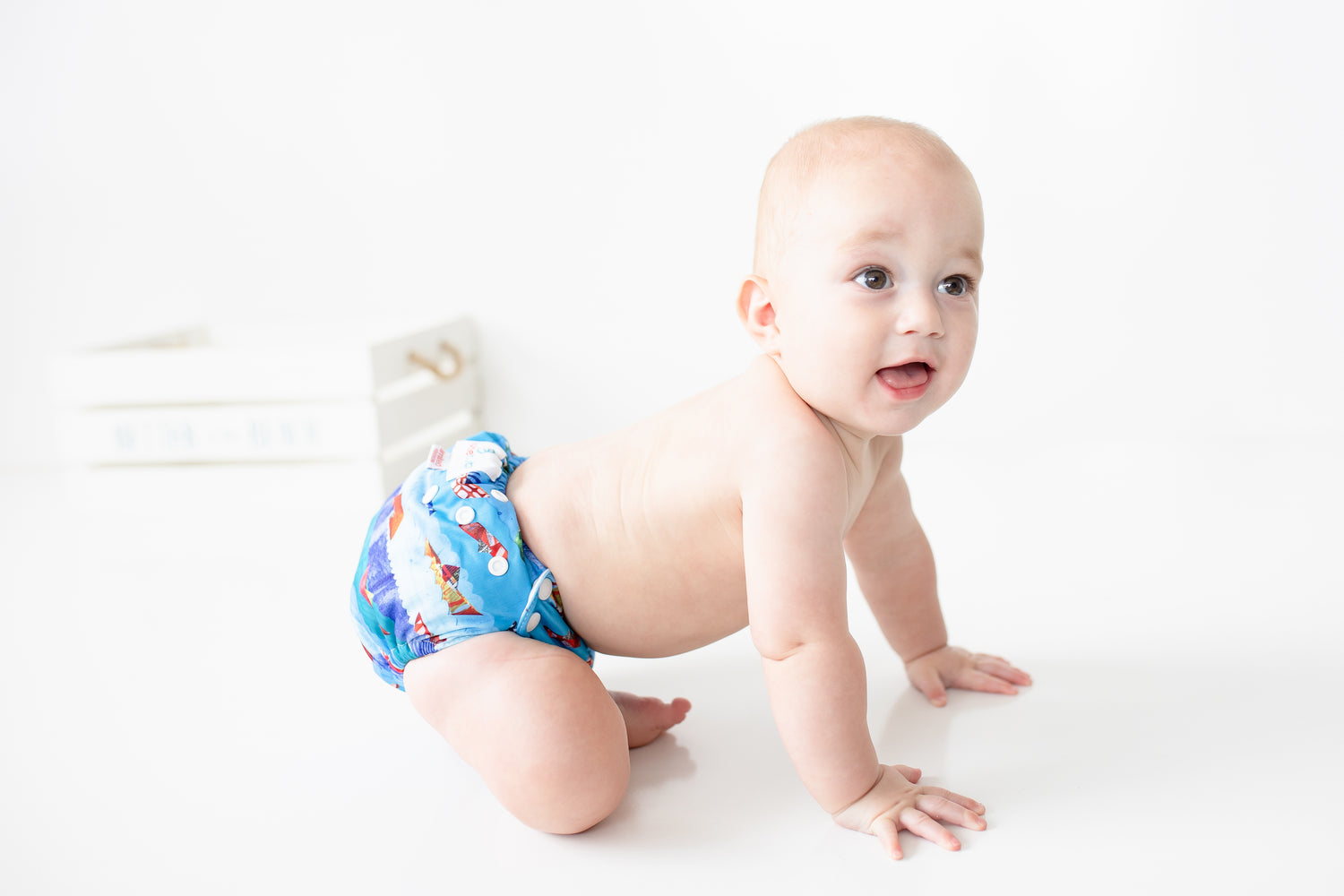 No running out of nappies in the middle of the night
You'll have a range of fully adjustable and different sized nappies in this one complete set for baby. From newborn to toilet training!
We even give you the extra things you need, like wet bags to store dirty nappies and a change mat when you are changing a nappy in a public toilet.